Episodes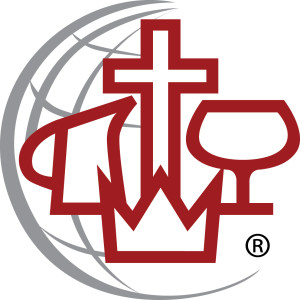 Wednesday Nov 04, 2020
Wednesday Nov 04, 2020
After 2020 Can We Look to 2021 with Hope?
Romans 8:18-30 
I In Romans 8:18-30 Paul gives us ___________ reasons why we should face the coming year with hope.
II First, we ought to hope because only hope can help us see our disappointments in the _________________ way.
 (8:18) "I consider that our present sufferings are not worth comparing with the glory that will be revealed in us."
 A. What does Paul mean?
  1. First, suffering p________________ us for the glory which lies ahead.
(1Peter 1:6-7) "In this you greatly rejoice, though now for a little while you may have had to suffer grief in all kinds of trials.  These have come so that your faith – of greater worth than gold – may be proved genuine and may result in praise, glory, and honor when Jesus Christ is revealed."
  2. Second, suffering helps us to see things as they ____________ are.
(2 Corinthians 4:17-18) "For our light and momentary troubles are achieving for us an eternal glory that far outweighs them all.  So we fix our eyes, not on what is seen, but what is unseen.  For what is seen is temporary, but what is unseen is eternal."
B. Paul reminds us that for a Christian there is far more happening in our lives than what we can _______________.
III Second, we ought to hope because God has built hope into his entire _________________.
 (8:19-23) "The creation waits in eager expectation for the sons of God to be revealed.  For the creation was subjected to frustration, not by its own choice, but by the will of the one who subjected it, in hope that the creation itself will be liberated from its bondage to decay and brought into the glorious freedom of the children of God.  We know that the whole creation has been groaning as in the pains of childbirth right up to the present time.  Not only so, but we ourselves who have the firstfruits of the Spirit, groan inwardly and as we wait eagerly for our adoption as sons, the redemption of our bodies."
 (Genesis 3:17) "Because of your sin, cursed is the ground because of you."
A. The effect of the physical creation being cursed is that nature is now _____________ _________________.
B. Because the physical world is c__________________ to us, it too is seeking what we are seeking:  It wants God to make things ______________.
(Revelation 21:1) "Then I saw a new heaven and a new earth, for the first heaven and the first earth had passed away."
IV Third, we ought to hope because our hope does not depend on what we can see with our p_______________ e_________.
 (8:24-25) "For in this hope we were saved.  But hope that is seen is no hope at all.  Who hopes for what he already has?  But if we hope for what we do not yet have, we wait for it patiently."
 A. Pastor Jennifer Bliss-Criswell (Worship Report)
 B. Paul and Nancy Gieschen (Discovery Class Report)
 C. Margaret Goins (ESL Report and Children's and Youth Report)
V Fourth, we ought to hope because the one who makes hope possible is the ______________ ______________ who lives within us.
 (8:26-27) "In the same way, the Spirit helps us in our weakness.  We do not know what we ought to pray for, but the Spirit himself intercedes for us with groans that words cannot express.  And he who searches our hearts knows the mind of the Spirit, because the Spirit intercedes for the saints in accordance with God's will."
VI Finally, we ought to hope because for the Christian, hope is never a __________________.
 (8:28-30) "And we know that in all things God works for the good of those who love him, who have been called according to his purpose.  For those God foreknew he also predestined to be conformed to the likeness of his Son, that he might be the firstborn among many brothers.  And those he predestined, he also called; those he called, he also justified; those he justified, he also glorified."
VII We have hope as a church because a church is made up of people who know _______________ and everyone who knows __________________ has hope.
Hebrews 6:19 "We have this hope as a sure and steadfast anchor of the soul."